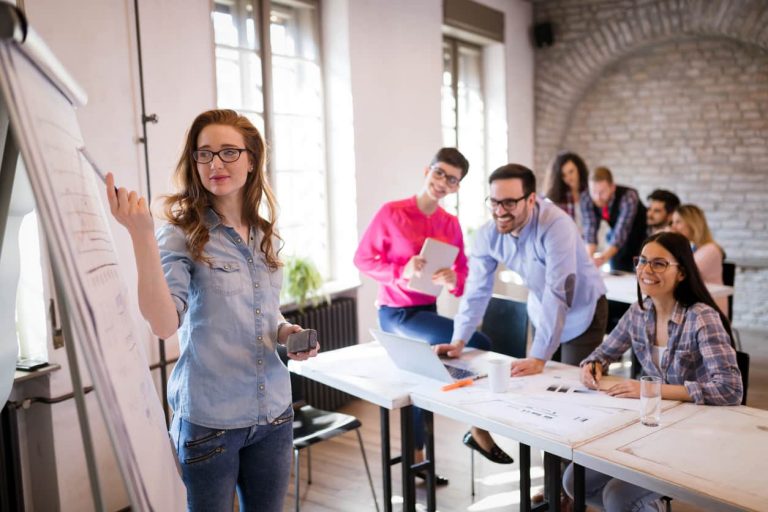 Training and Capacity Building
At RPI, we work with our clients to create customized training, professional development, and learning materials that consider the client's learning needs and existing educational assets. We have extensive experience in providing training in the public and private health sectors and have offered training and capacity-building in a range of areas, including:
finding and using evidence
the health care environment
clinical research design
epidemiology
statistical analysis
planning and conducting focus groups
qualitative analysis
logic model development
program evaluation
Our goal is to create a training environment that builds both competency and confidence for an organization's staff.
We also develop learning resources and tools such as toolkits, guides, manuals, and presentations. We base content resources on evidence and thorough research. We coordinate and manage all aspects of the process, including writing content, designing the concept and layout, and developing graphics and a visual identity.
The Canadian Partnership Against Cancer hired RPI to provide strategic support, facilitation, and training and capacity-building as they shift the structure of their internal evidence services. As part of this project, we planned and delivered training sessions to build the capacity of staff to use evidence in their work. Training topics included:
understanding different types of evidence
developing a problem statement
identifying evidence needs
searching the grey and academic literature
understanding evidence quality
staying informed about the latest evidence
As part of this project we also:
developed learning materials to support ongoing staff education;
developed policies to support staff in using evidence;
developed resources to support evidence-informed decision making;
liaised with the project lead and internal advisory committee to seek feedback on project deliverables;
developed a business case for organizing evidence services; and
provided strategic advice on how to organize evidence services.
We were engaged by the Heart and Stroke Foundation of Nova Scotia to provide evaluation training for physical activity practitioners across the province. We designed and developed the training process, which built on training previously conducted by other consultants. Most training sessions were offered online.
All regional groups received a one-hour session focused on developing effective and useful logic models. Two regions requested additional training, so we led two further two-hour sessions. We covered designing evaluation questions, developing an evaluation matrix with performance indicators and data collection tools, strategies for data collection, and practical implementation considerations for evaluation.